The Tomball Memorial High School robotics team, Vector 8177, is always looking for new members to join the club. We host general robotics meeting where we build and code line following robots, arduino circuits, and racing quadcopters. In our competition teams (FTC and FRC), students join the teams and participate in business, media, engineering and programming. If you are interested, fill out the google form below the video and come to our meetings! You can get more information on our social media platforms.
Tomball Memorial High School's FTC team is a team consisting of up to 15 members that work together to build a robot within the limitations of FIRST. These 15 members will be chosen based on their passion and dedication towards robotics, NOT by their aptitude in engineering or programming. Chosen members of the FTC team will be required to attend a meeting once a week, but there will be daily meetings when necessary.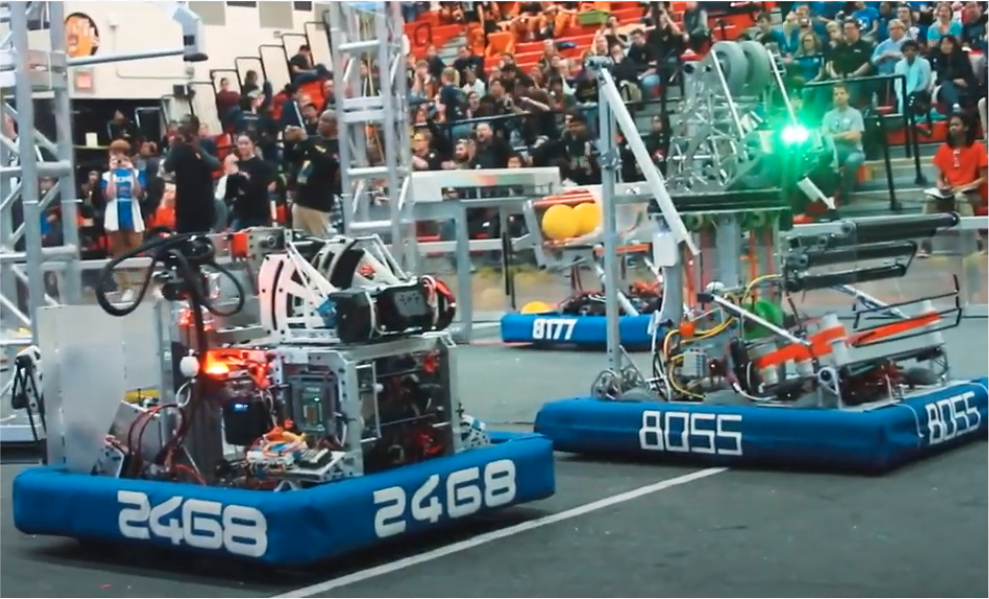 Vector 8177 is the FRC team founded last year at Tomball Memorial High School. As a rookie team, we chaotically built a robot and managed to take home the All-Star Rookie award. So armed with experience, the veteran members seek to streamline the process and provide a more efficient environment for new members.  It's important to note here that FRC does not have a member limitation like FTC, meaning that new and veteran members can all work together. In the effort to create a more efficient environment, we split our team into 4 separate subunits, each with a separate and distinct role. The subunits are as follows:
Business Team

– The Business Team is in charge of outside relations. They manage funds, contact companies for sponsorship, set up fundraising events, and coordinate volunteering events among other tasks.

Media Team

– The Media Team is responsible for the management of the website, social media, as well as taking photos at all events, and designing flyers, posters, and shirts for advertisements and members.

2021-2022 FIRST Season Teams – The Infinite Recharge, Innovation Challenge, and Game Design teams work towards perfecting and overcome their various challenges in this year's FIRST Season.
Programming Team

– The Programming Team is responsible for the creation and implementation of code for the robot along with the planning of the robot.